Hi from Washington DC!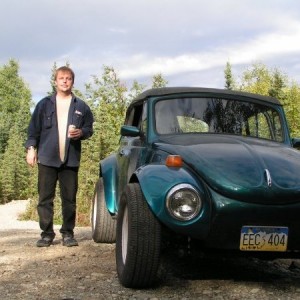 Or nearby, anyway. I've relocated with my family, and we're looking forward to new opportunities.
So what's next for Cabin Fever? Scarecrow is out there in the world, making its users happy. There are a couple of updates scheduled:
I plan to begin offering two new levels of service. The $20/month standard will still exist, but there will be a cheaper ($5? Free?) notification-only version and a $50/month option for those who back up more (or larger) files.
I want to make it easier to register/support multiple "sites" under a single account. A web development shop or hosting reseller should be able to support several clients.
Outside of that, though, I'm not planning many changes to Scarecrow per se in the near future. Unless, of course, you guys ask me for something specific.
Instead, I'm looking for paying work. Here are my options:
Freelance stuff might be fun. If you're a potential client, feel free to contact me. Lately I've been using Ruby, Ruby on Rails, and various open-source tools on Linux servers.
Another startup (depending on how you count, that would be somewhere from my third to my sixth) would be very interesting. I really liked Eric Ries's The Lean Startup, and that led me to Steve Blank's The Four Steps to the Epiphany. They've convinced me that, yet again, I know less than I want to…even about the things I do every day. Cool!
Some third option that presents an interesting challenge. This is a really fun game, and I never quite know what's coming next. Got an idea? Try me.
So here's my profile on Stack Overflow, and here's another on LinkedIn.
But have no fear: Scarecrow will still be around, and so will I. I look forward to our conversations.